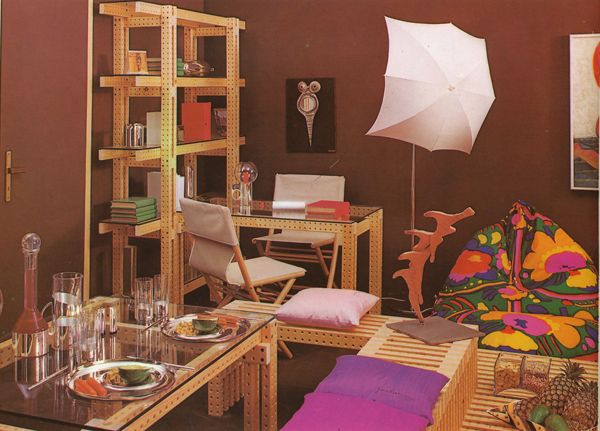 Materials and colours run riot in this slightly crazy an unconventional bed-sitting-room designed for two young people. This informal setting has a bed consisting of a big mattress on a platform right in the middle of the living room, surrounded by brightly-coloured, casual armchairs and cushions.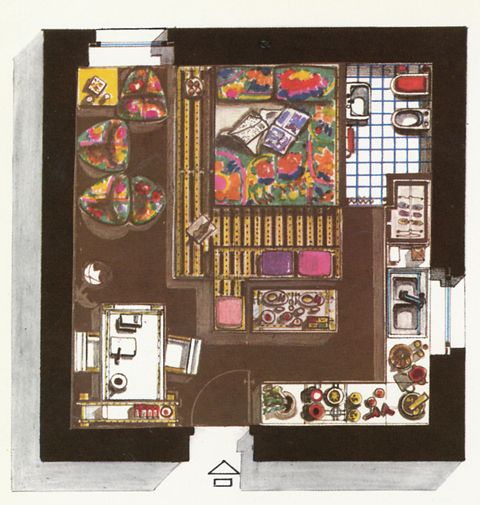 The Lino fabric on the walls and the Montecolino moquette on the floor are the same colour and provide a monochrome background which is a dramatic contrast to the lively colours of the furnishings. There is no conventional furniture as such, apart from the kitchen unit and the wardrobe; the bed, tables, bookcase and bench have been built out of 'Cartesio' by Ponteur, a type of large wooden meccano which can be made into any shape.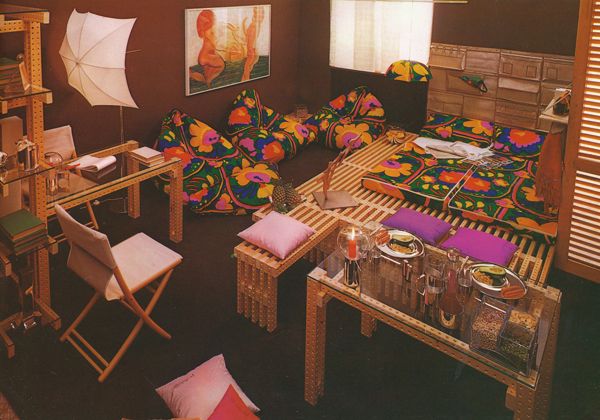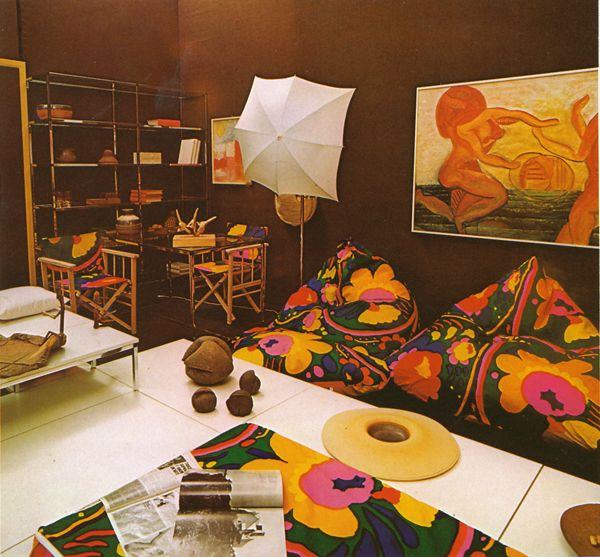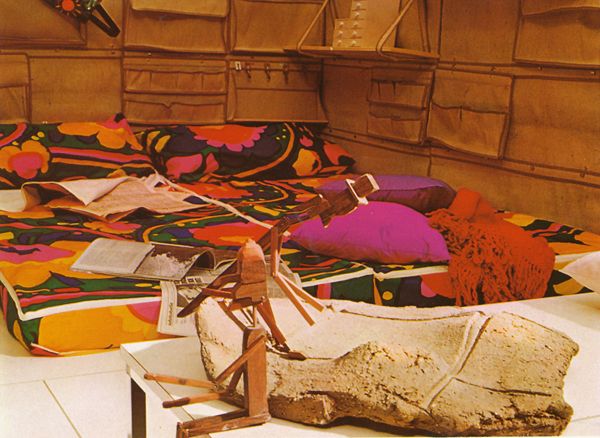 It is also interesting to notice how the room has been furnished using Ponteur's 'Abstracta' units (in metal instead of wood). Two different aesthetic effects have been achieved by using different materials for similar units (see above and below).

The all-yellow kitchen is by Alberti.

The woven straw and rattan wardrobe in the sleeping area is by Dal Vera.

The upholstered elements, coloured cushions, lamps, 'Zip' bed and canvas pockets behind the bed are by Evoluzione.

As a result, this is a home to be lived in and enjoyed. It may seen a little ostentatious for some tastes and is certainly unconventional, but then conventional designs, however rational, can often become boring, and may cramp the personality of the inhabitant.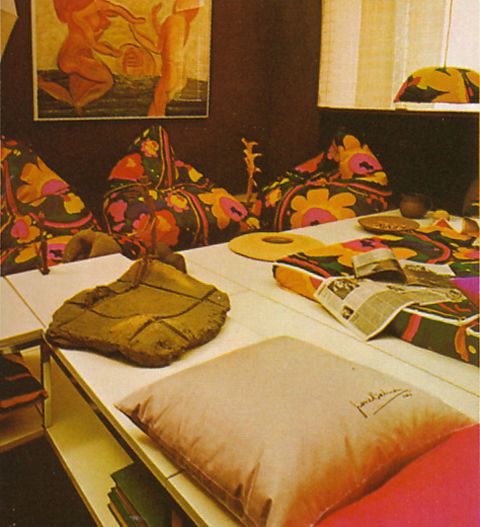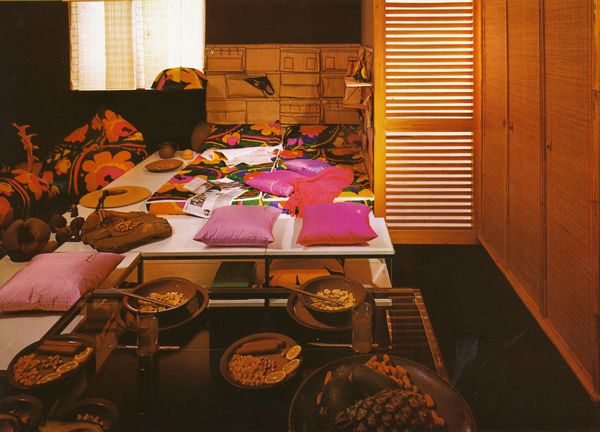 Interior designed by Mariella Serpi. Text by Franco Magnani. Scanned from One Room Interiors, 1979.